Installing magnetic clasps requires a little skill and some tests should be run before you install your first clasp on that new bracelet you want to make.
TOOLS - Before you begin, you need a sharp pair of scissors, a cigarette lighter, and a metal work station to work on. For a work station, we recommend a Magnetic Dry Erase Bulletin Board purchased from Staples. They measure 18 inches by 2 inches and are a great work station for magnetic beads.
Step One is to put the first half of the clasp on some 80 lb monofilament fishing line and burn the tip with a cigarette lighter to form a ball that will pull back into the clasp and lock in place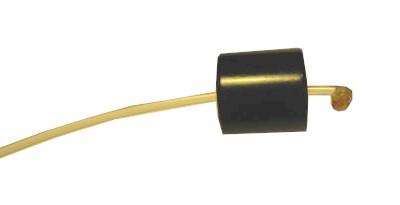 Step Two is to string the beads you want on the bracelet then add the second half of the clasp. Check to ensure they are a matched pair of one Plus and one Minus halves. It is usually a good idea to place a small round bead next to the clasp.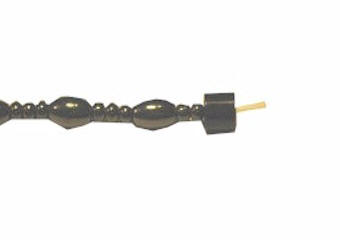 Step Three is to trim the monofilament fishing line so it protrudes out of the clasp about 5/16 to 3/8 of an inch when the bracelet is laid straight.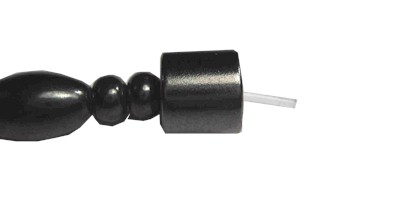 Step Four is to burn the tip of the monofilament fishing line and it gets shorter like a burning fuse. You must stop the burn just before the ball of the monofilament touches the clasp or it will wick to the side of the clasp and not form a good ball shape.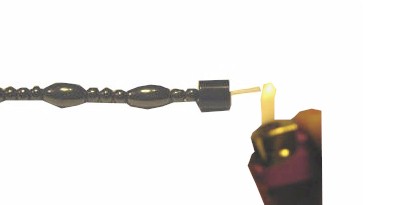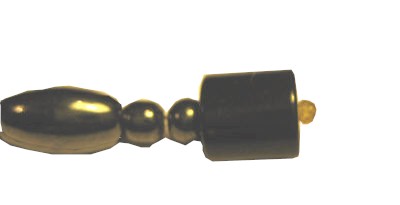 Step Five The final step is to pull the ball into the clasp and bend the bracelet to take up all the slack in the monofilament line.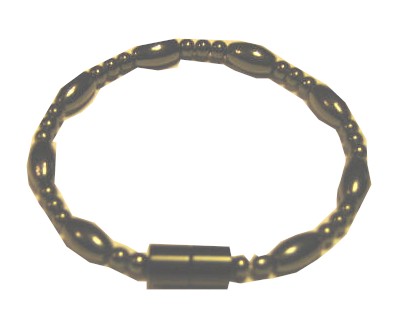 For those that wish to mail a personal check, please make your check payable to:
OPB Entertainment
2622 Kempton Drive
Los Alamitos, CA 90720
Include the cost of the bracelet and the $6.00 shipping & Handling.
For special telephone orders, please call (562) 594-8265 between 11AM and 4PM Pacific Standard Time weekdays and some weekends.
Attention California Resellers ONLY. We must have a California Resale Certificate on file otherwise we have to charge you sales tax. You can still buy at our wholesale prices and pay the taxes without the certificate. To fill out a certificate, click on this BOE Link and fill out the form and mail it to us. When you order, you can order via phone at (562) 594-8265 Sales to outside California are exempt from sales tax but your home state may have some "use tax" requirements.
Magnetic Jewelry is a division of OPB Entertainment.